CEE-JET™ PERSONAL WATERCRAFT
Surf Zone Single Beam Survey System
CEE JET™ TURNKEY SURVEY VEHICLE
The CEE JET™ is a fully integrated surf zone hydrographic survey system for professional grade results in challenging near shore environments, based on the "all in one" CEESCOPE™ echo sounder. All of the hydrographic system components are installed inside a modified water tight storage compartment. With an on-board computer and custom designed display and transducer mounting brackets, the CEE JET™ is a field-proven turnkey solution for the most challenging survey locations.
For existing vehicles or third-party installations, the CEESCOPE-R™ PWC survey system is the ideal solution for a complete data acquisition package. With the minimum number of components and cables, and an innovative flexible design the new CEESCOPE-R™ is able to directly accept motion sensor data, work in multiple precise / RTK positioning modes, and has a Wi-Fi output for convenient data acquisition. The CEESCOPE-R™ makes it easy to transform your own personal watercraft into a hydrographic survey vehicle for shallow water bathymetry.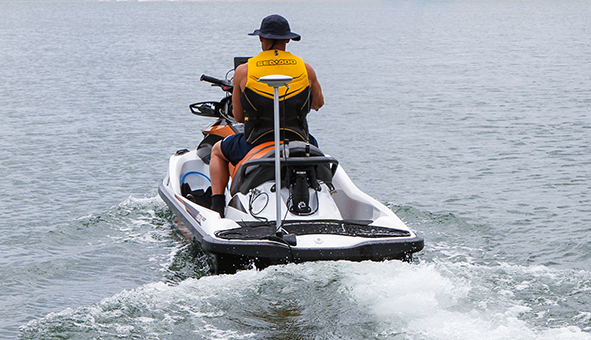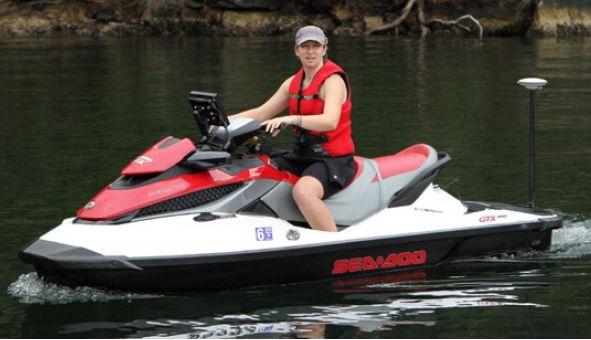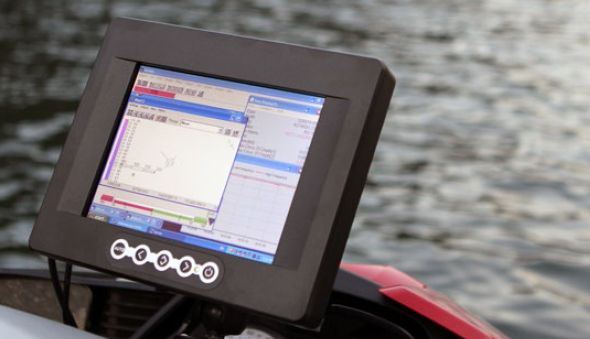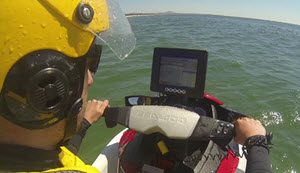 CEESCOPE-R™ PWC SURVEY INSTRUMENT PACKAGE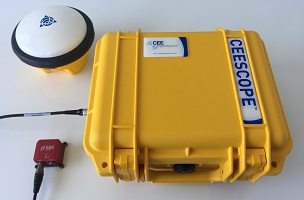 ---
Unique Single Beam Survey System for PWC Installations
The CEESCOPE-R™ is designed with PWC surveying in mind. With a convenient motion sensor (IMU / INS) interface connected directly to the CEESCOPE-R™, network RTK, UHF RTK, and high-rate raw GNSS recording for post processed precision, the CEESCOPE-R™ is flexible to accommodate every surveying scenario. The high power WiFi access point included in the CEESCOPE-R™ allows wireless data acquisition, on a waterproof tablet installed on PWC, inside the CEESCOPE-R™ internal memory and even separately on the shore.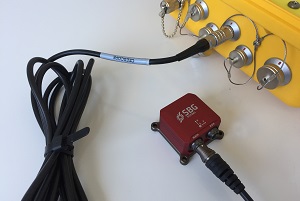 ---
Direct Motion Sensor Interface
The CEESCOPE-R™ has all of the standard benefits of the CEESCOPE™ but adds several additional features for PWC surveys. Small form factor MEMS motion sensors such as the SBG Systems Ellipse2-E may be directly connected to the CEESCOPE-R™ and all data are incorporated into the CEE data stream for processing using HYPACK®.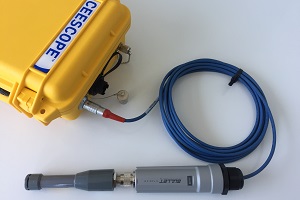 ---
Wireless Data Acquisition
The CEESCOPE-R™ incorporates a high power WiFi access point, allowing data to be acquired in a cable-free manner – a crucial advantage for PWC installations. With the appropriate high gain antenna and CEE-LINK™ shore station, the survey daya may even be simultaneously acquired in three places – inside the CEESCOPE-R™, on board, and on a separate shore PC.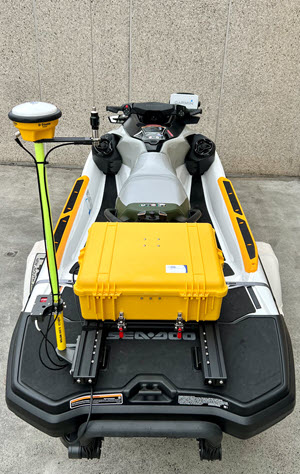 ---
Custom Survey Kits for Existing Vehicles
Based on the CEESCOPE-R™ RTK echo sounder, CEE HydroSystems offer custom "add on" kits to convert an existing craft to a hydrographic survey vehicle. The waterproof case containing the survey equipment may be mounted onto the vehicle, and wireless telemetry to a waterproof tablet offers an effective and flexible way to manage the survey.
If you have a nearshore survey project and you are considering a personal watercraft please get in touch so we can discuss your requirements.