Innovative Echo Sounders for Shallow Water Hydrographic Survey Bathymetry
---
CEE HydroSystems are a manufacturer of high quality hydrographic survey single beam echo sounders, with a focus on shallow water surveying from small boats or personal watercraft. CEE HydroSystems offer products aimed to streamline the survey process and offer the simplest, easiest, and fastest way to get the job done.
By selecting only the highest performing, top quality modern electronics components, CEE HydroSystems' echo sounders lead the industry in specifications achievable in a compact and portable package.
With offices in Sydney, Australia and San Diego, USA contact us to discuss your survey requirements. We are ready to help with echo sounder solutions for your river, lake, pond, reservoir, estuary, surf-zone, or coastal ocean bathymetry survey challenges.
---
Next Generation GNSS pole-mounted survey echo sounder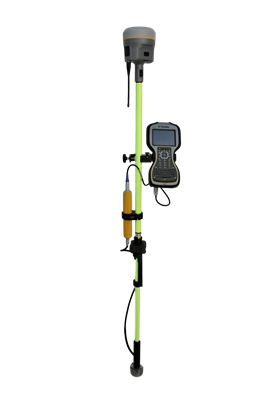 ---
---
State of the art portable echo sounder with advanced capabilities in a truly compact package.
---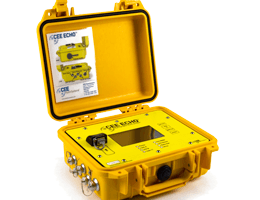 ---
---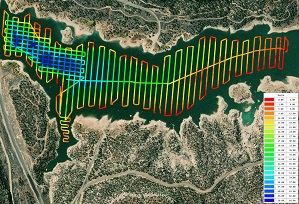 ---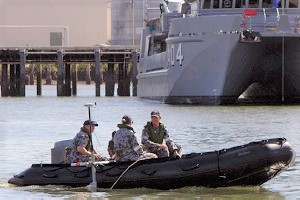 ---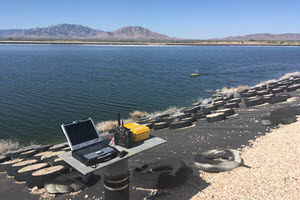 ---
CEE-USV™ Robotic Reservoir Surveys
---
To evaluate reservoir capacity, greatly impacted by ongoing drought conditions in the western USA, Utah surveyors Jones & DeMille used the CEE-USV™ for awesome "hands free" bathymetry surveys where manned boat access was not permitted. To find out how the USV was used in these surveys LEARN MORE HERE.
---
RAN Receive CEE Rapid Mobilization Kits
---
The Royal Australian Navy identified three survey scenarios where a combined single beam and side scan approach would offer the most suitable solution: rapid area assessments ahead of landing vehicles, overseas aid delivery, and light utility boat surveying from dedicated hydrographic survey launches.
CEE HydroSystems were contracted to provide hardware, software, and support.
READ THE CASE HISTORY HERE
.
---
CEE-USV™ Power Station Fly Ash Surveying
---
An ideal application for unmanned surveying is industrial water where launching a manned boat is often undesirable. At three power station fly ash ponds in the Southwestern USA, the CEE-USV™ offered the solution for fast and safe surveys. Using the robotic CEE-PILOT™ autopilot ensured spectacular survey lines. READ THE CASE HISTORY HERE.
CEE USV – Action in Alaska
Can You Mobilize Like This?
CEE USV – Action in Alaska
Can You Mobilize Like This?
CEE USV – Action in Alaska
---
Can You Mobilize Like This?