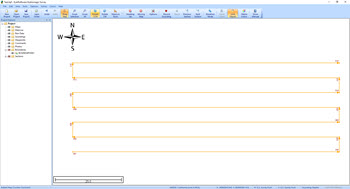 Simplified User Interface
Even more important that laser straight survey lines, the CEE-PILOT™ navigation system offers a simple user interface. There is no requirement for proprietary software or additional shore to USV radios; all of the mission planning is undertaken within the Eye4Software Hydromagic hydrographic acquisition software running on the shore PC. Survey lines or waypoints are constructed in Hydromagic or imported as a DXF file, then loaded to the autopilot over the existing datalink.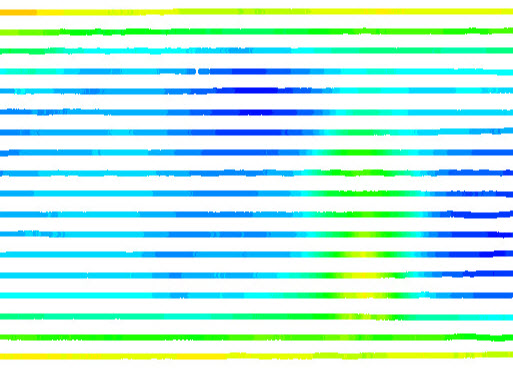 Laser Straight Lines for Maximum Survey Quality
Having straight, equally-spaced and easily repeatable survey lines may add substantial quality to the overall survey product, in addition to obvious benefits in presentation. TIN modeling is more accurate, slopes are better identified, and irregular survey coverage is avoided.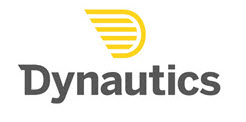 Professional Grade Autonomy Hardware and Algorithms
Industry-leading, professional quality marine autonomous navigation components and programming from the offshore market are brought to the small electric boat sector by Dynautics Ltd. Working with CEE HydroSystems and leading hydrographic software developers at Eye4Software, the CEE-PILOT™ realizes the astonishing line-following performance that can be attained with a truly professional-grade system.
LOADING A USV LINE PLAN: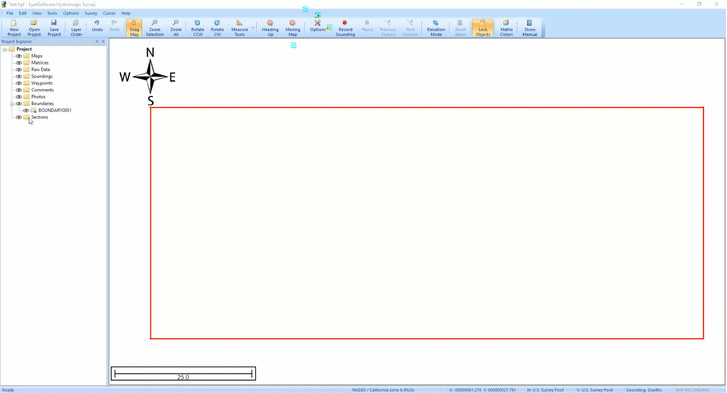 SURVEY DEMONSTRATION:

FIELD CASE HISTORY: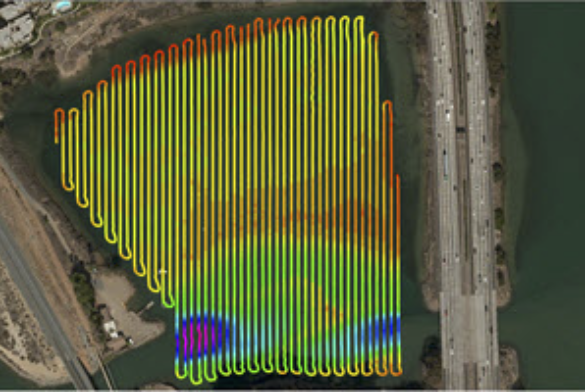 Shallow Lagoon Survey – Autopilot Operation Overview
Using a USV is appropriate for certain survey environments, and once a USV has been determined as the best approach the next question that arises is whether the USV should be operated manually by the shore user, or an autopilot-controlled robotic navigation system. In this field case history, the benefits of the CEE-PILOT™ when used in the CEE-USV™ are explained, in addition to some of the challenges. READ THE CASE HISTORY.