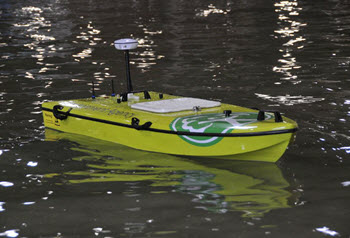 ---
ARC-Boat: Unmanned Discharge Measurements with ADCPs
The ARC-Boat is designed to make safe unmanned discharge measurements in rivers and streams using acoustic Doppler current profilers (ADCPs). The hull design minimizes air entrainment for optimum ADCP data quality. With a maximum speed of 4.5m/s (15fps), even high velocity flood stage measurements may be completed. Effects of magnetic interference from the vehicle's electrical systems are carefully managed to minimize induced compass deflection – critical to obtaining good discharge measurements.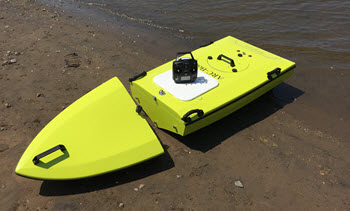 ---
Unique Design Features
The removable bow is ideal when conducting measurements in remote locations and transportation of an RC boat may be challenging. For equipment safety, the bow module acts as a self-contained flotation module to ensure the ARC-Boat cannot submerge. Provision of two rudders and two independent propellers gives the boat exceptional manoeuvrability, especially in low velocity conditions where otherwise it is difficult to effectively crab across the discharge transect. The fiberglass hull is extremely tough and will handle collisions and impacts on the water and also will stand up to repeated shipping and transit to the work site.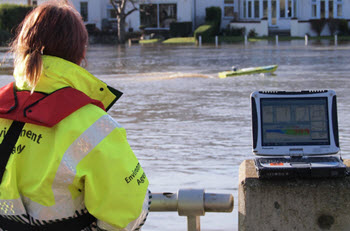 ---
Used by National Hydrological Monitoring Agencies
The ARC-Boat was developed in partnership with the UK Environment Agency and is used by hydrological monitoring agencies around the world. The close involvement with end-users allowed design engineers at HR Wallingford to create a product that met the specific needs of this user group while at the same time offering a flexible remotely-operated platform for other instruments.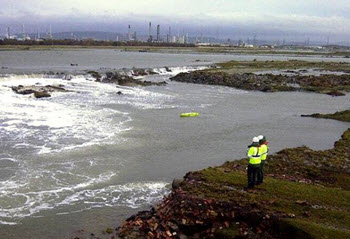 Field-Proven Solution
The ARC-Boat is available with instrument adapters for common ADCPs, including:
– Sontek M9 / S5
– Teledyne RD Instruments Rio Grande
– Teledyne RD Instruments RiverPro / RiverRay
– Teledyne RD Instruments StreamPro
If you are considering a personal watercraft please get in touch so we can discuss your requirements.